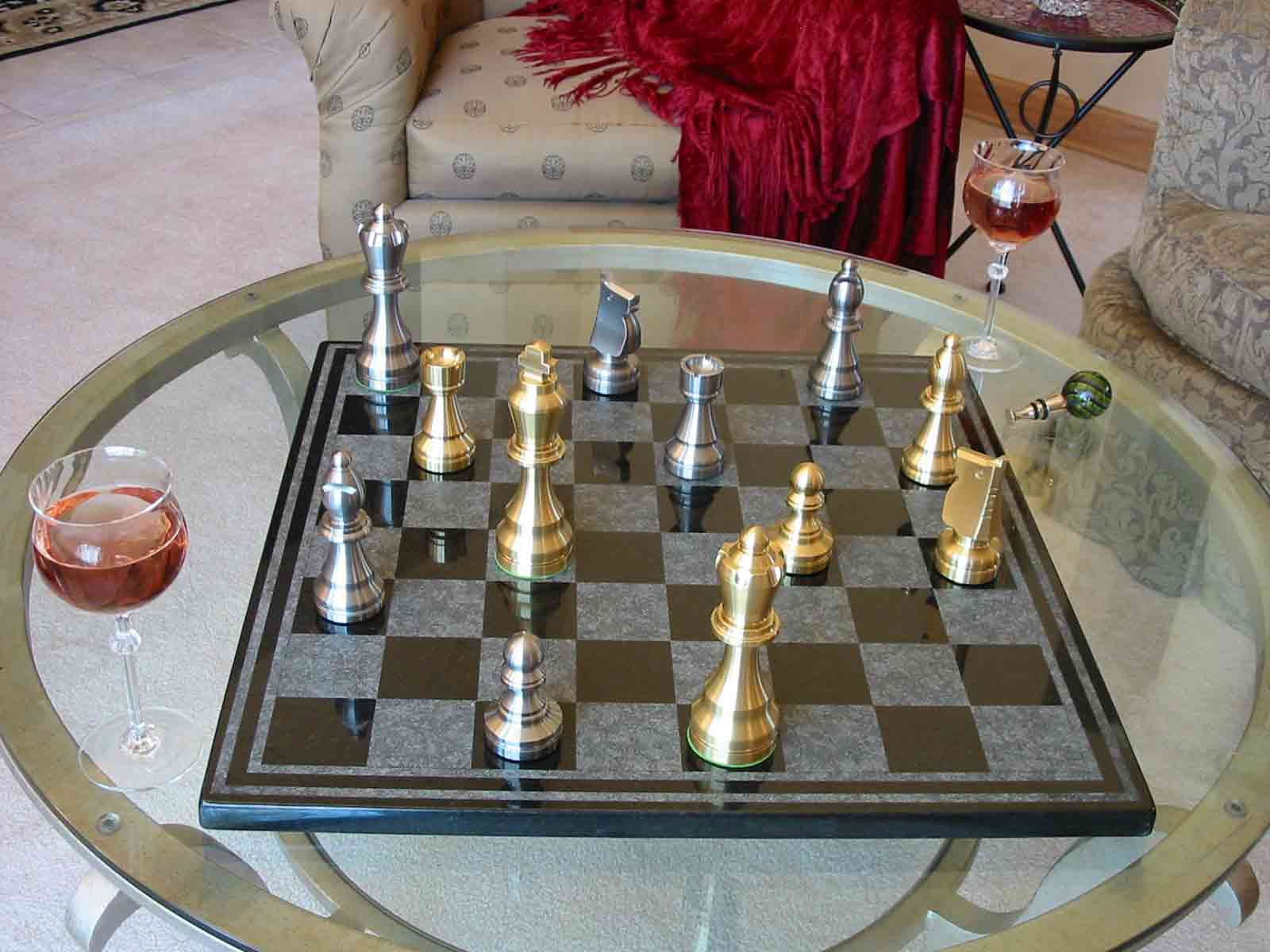 NOTE: DISCONTINUEDClick picture to enlarge.This 24 kt gold and chrome chess set features our over-the-top, solid metal Imperial Force chess pieces in lustrous silver and gold on an etched, 21 inch black Granite board. The board has polished top and sides, and comes with protective felt pads. Each square on the board measures 2 5/16 inches on a side. The King stands almost 7 inches tall! This set makes a great business gift or appreciation award for exemplary corporate performance.

To get the Rock Solid Chess Set in larger black granite board sizes, simply order the Imperial Force Chess set on the Chess Sets page (which is sold without a board) and then order the board size you wish from the Chess Boards page. (The Granite boards may also be beautifully combined with our Magnum Metal solid steel and brass pieces.) As a chess gift for the chess player in your life, this set is without parallel! Individual chess pieces are also available as paperweights.



Any questions, just drop us an email or give us a call!



We will be happy to take your order personally, or answer any questions you may have. Contact us at

1-877-658-9879
Email: customerservice@softrugs.com